Winter activities
PONYS….. SLEDGE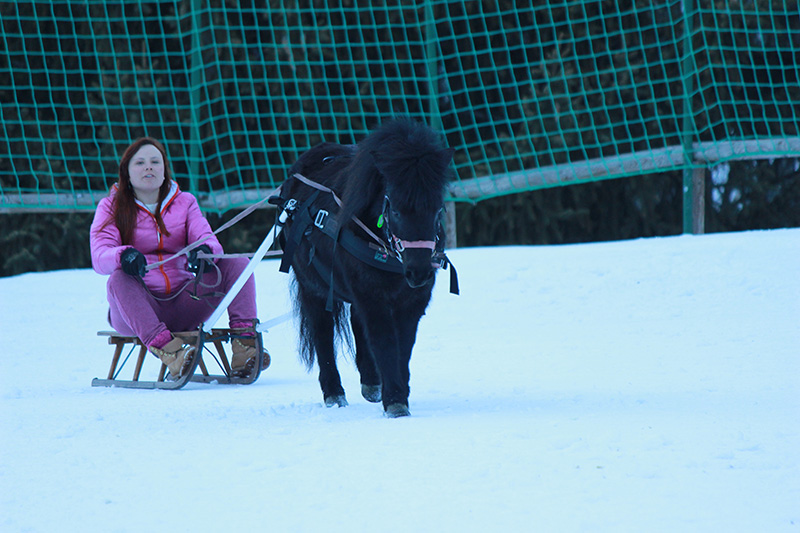 The children will love to ride a poney or enjoy pulled along on a sledge behind a poney, guided with an adult through the snow.
A great adventure for a maximum of 3 children : 2 in the sledge and 1 on the pony
PONY IN HAND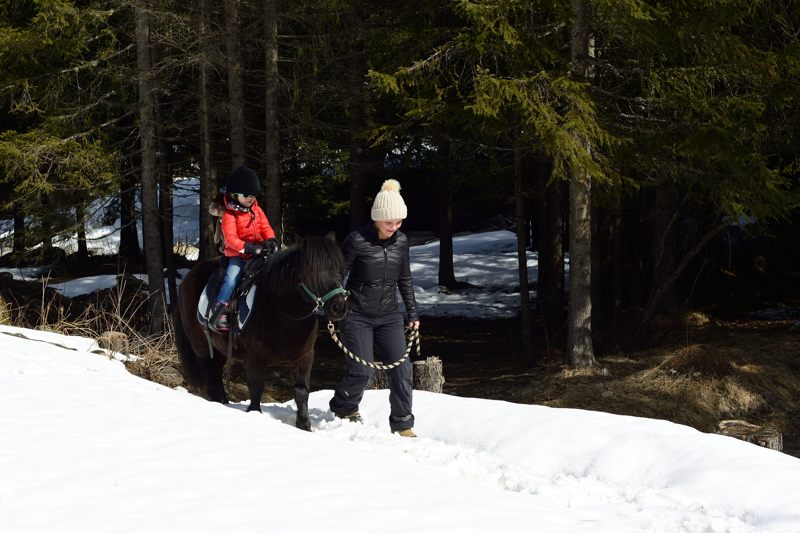 Make yourself discover the ride on the back of a pony along a suitable route. Dress and warm up.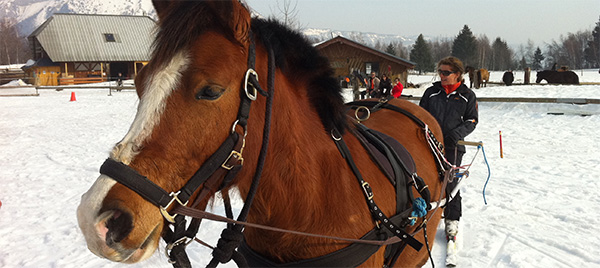 SKI-JOËRING
Ski-joëring is a genuine winter sport : a combination of skiing and riding. Endulge in the magic of winter.
In order to be able to enjoy this sport, you simply need a ski level equivalent to 1 star.
An initiation in the arena to understand the basics and then you are off!
on a safe and wonderful itinerary !
If you are looking for a challege, why not try the slalom, jumps and the race !
Reserve the day before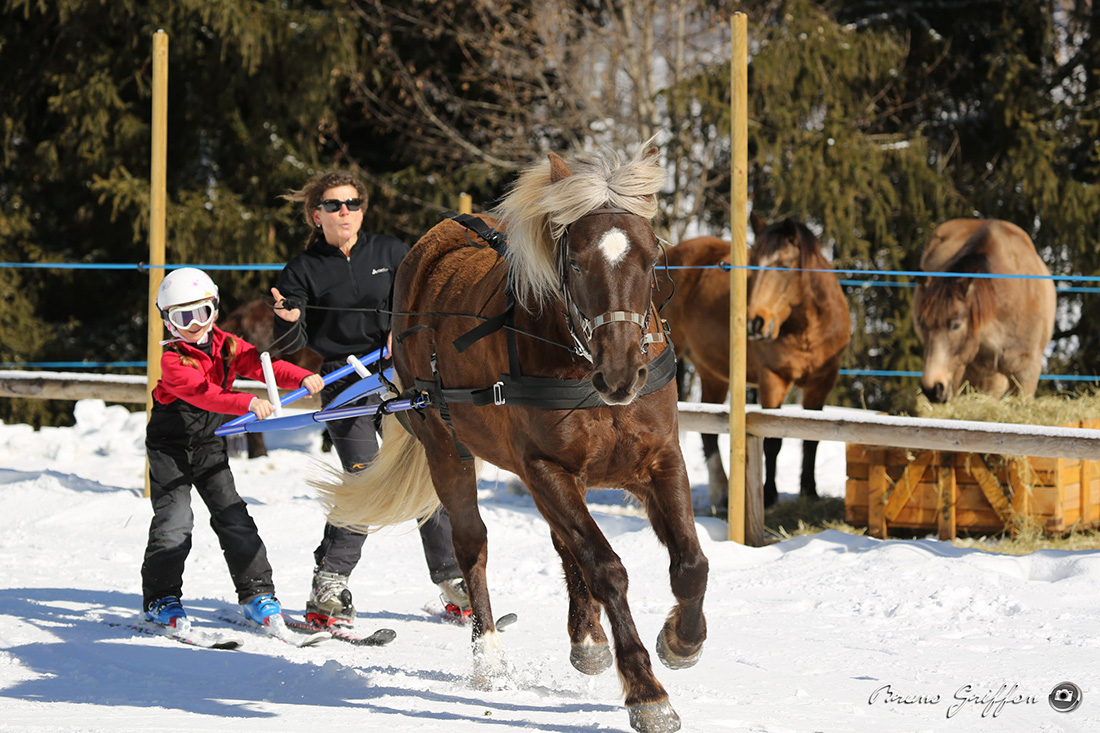 RIDE IN THE SNOW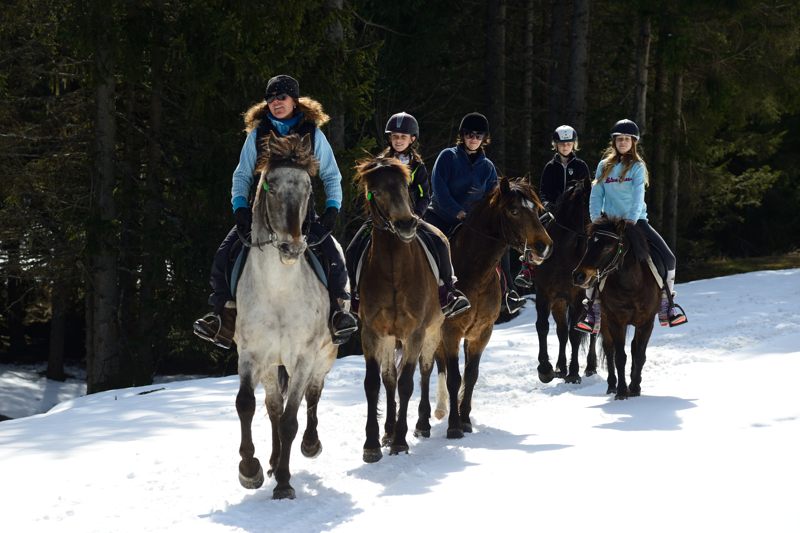 Come and enjoy a ride in the middle of the pine trees, with their branches full of snow, and canters when possible. Reserve by the hour, half or full day.